As of 1st June 2011, this picture has been viewed 269 times, favourited by 16 people and featured 3 times.
-————————————————————————————————-

Congratulations Dave!!!
Your beautiful ARTWORK was chosen as our Group's "Your Best Work of March 2011!" Challenge Cover Image.

FEATURED BY THE DECORATIVE AND TRADITIONAL ART GROUP – 9th May 2011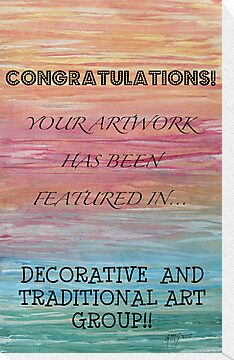 FEATURED BY THE FANTASY ART GROUP – 15th May 2011

PLEASE VIEW LARGE
I have recently been studying some of my old drawings and paintings and incorporating some of the techniques I have tried out over the past few decades.
The herring-bone pattern in the background of this picture is taken from the portrait of Gustave Dore I have in my portraits collection.
When I saw an old photo belonging to Barbara Callahan of Redbubble I asked her permission to base a drawing on it and she didn't hesitate to say yes I could, so thanks Barb.
I used a 0.35mm Rotring Isograph pen and some coloured pencils to create this fantasy picture. The original photo of a lady on an ostrich is real, but Barb isn't sure who the subject is, so calls her Lucille.
Here is Barbara's original photograph.