FEATURED BY PAINTERS UNIVERSE GROUP – 11th March 2011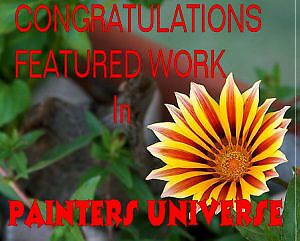 FEATURED BY SAFE HAVEN GROUP – 11th March 2011


Kew gardens is a peaceful haven in London (UK) and this is the famous Japanese-style pagoda.
Ralph McTell write a lovely song called Kew Gardens and here is a version I like by Mary Hopkin, a Welsh singer.
I used ink and watercolour for this picture, which I drew in 1986.