FEATURED BY PAINTERS' UNIVERSE – 4th February 2011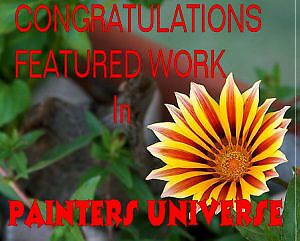 FEATURED BY SURREALISM GROUP – 6th february 2011
The world is full of faceless people. Some prefer it that way; they are shy and blend in with their surroundings like human chameleons. Others long for some sort of recognition; a smile or a nod.
I used coloured pencils and fineliner pens for this.
I often incorporate faces and figures into scenery; mainly bricks and stones, but Linmarie of Redbubble sent me a Bubblemail in which she wrote these words:
"I know most of your art surrounds around buildings, but you could expand it (to include) palm trees (and have) the couple … like they are coming out of the trees."
Thanks for the inspiration Linmarie
For source material I used photos I took in Spain.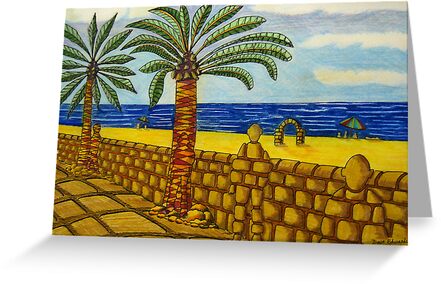 If you like people camouflaged as bricks, here is another I did recently: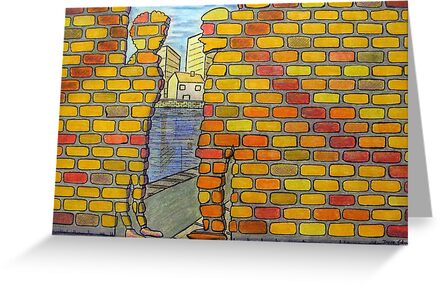 This picture has been a sort of turning point for me. I've even written a Journal Entry about it.