As of 4th June 2011, this has been viewed 537 times, favourited 34 times and featured 4 times …. thanks everyone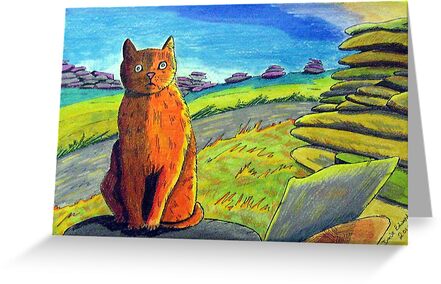 FEATURED BY FEEL DON'T COPY GROUP – 3rd March 2010

FEATURED BY JOURNAL JUNKIES GROUP – 6th February 2010

FEATURED BY DOMESTIC AND PEDIGREE CATS GROUP – 12th January 2011

FEATURED BY CATS AND DOGS GROUP – 4th June 2011

FEATURED BY PAINTERS UNIVERSE GROUP – 6th June 2011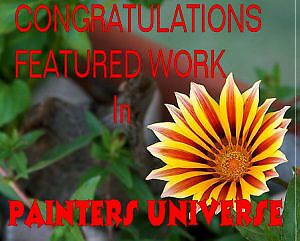 FEATURED BY YOU BIG SOFTY GROUP – 31st august 2012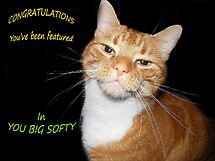 FEATURED BY CATS PAJAMAS GROUP – 26th February 2013

THIS DRAWING IS A TRIBUTE TO ALL THE CATS WHO GET ABANDONED. CATS ARE NOT TOYS – PLEASE DO NOT BUY ONE UNLESS YOU ARE PREPARED TO LOVE HIM/HER FOR THEIR ENTIRE LIFE.
Apart from a couple of reference photos, this is purely imaginary, including the verses. I saw a photo in a cat book we have, of a really sweet little cat and I did a quick sketch of it and then put away the photo and continued to draw from imagination.
No cats were abandoned in the making of this drawing :)
I used coloured pencils and ink by the way.
Make sure you have some paper tissues handy before you read this :)
---
LEFT BY THE ROADSIDE
They do not love me any more,
They've left me here to die.
I'm sitting still upon this rock
To see who passes by.
I'm trying really hard to be
as sweet as I can be
and if I wait here long enough,
someone will come to me.
It may be someone kindly,
who'll take me home to stay
and feed me up and love me
and play with me each day.
Dave Edwards, 19th January 2010
After reading the comments I feel I should do what Eastenders and Coronation Street do and have a similar notice: "For those who have been affected by this picture, we have a help-line where trained counsellors can be of assistance …. phone 12345678910".