This is a Pictish Knotwork Panel found on Saint Madoes Stone, Perthshire. I drew this following the instructions in a book on Celtic art written by George Bain.
Before it became really fashionable I was interested in Celtic and Pictish knotwork designs. For some reason this interest dwindled, but it has been rekindled recently by seeing the lovely work of Lynnette Shelley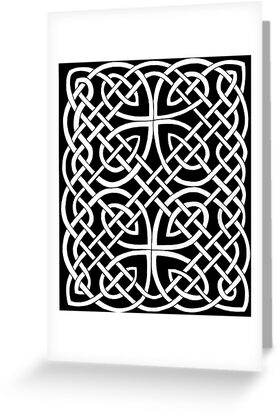 While continuing to develop my whimsical style, I think I may just be incorporating some form of Celtic design into it in the future. In the meantime, I am uploading a few designs I did using a drawing board and pens way back in the 1980s.
Featured in 21st Century Celts – 30th July 2009