Here is a photo of me when I was slightly younger :)
I DESCRIBE MOST OF MY WORK AS WHIMSICAL OR STYLISED.
WHIMSICAL: Playfully quaint or fanciful, esp. in an appealing and amusing way. Charmingly odd, especially in an old-fashioned way.
STYLISED: using artistic forms and conventions to create effects; not natural or spontaneous
===============
IMPORTANT:
I DO NOT GIVE PERMISSION FOR MY WORK TO BE USED FOR COMMERCIAL GAIN.
HOWEVER, I RESPECT THE FACT THAT MANY OTHERS ARE IN MY POSITION (ON A BUDGET) SO IF ANYONE WOULD LIKE TO USE THEIR PRINT SCREEN KEY TO MAKE A JPEG IMAGE OF ANY OF MY PICTURES FOR VIEWING (NOT SELLING) PRIVATELY OFFLINE, THEY NEED ONLY ASK POLITELY AND I WILL GIVE PERMISSION. IF IT IS SOMEONE I KNOW AND TRUST I WILL EVEN EMAIL THEM A HIGHER DEFINITION IMAGE TO PRINT OUT.
OF COURSE, I AM NOT PREVENTING ANYONE WHO IS WEALTHY FROM PURCHASING AS MANY CARDS OF MY WORK AS THEY CHOOSE TO ☺
---
---
PLEASE NOTE: NONE OF MY DRAWINGS AND PAINTINGS HAVE BEEN ADJUSTED DIGITALLY, EXCEPT FOR TWEAKING CONTRAST AND BRIGHTNESS TO MAKE THE IMAGES LOOK MORE LIKE THE ORIGINALS, WHICH ARE ALL ON PAPER OR CANVAS
NO DIGITAL ART HERE – MAYBE A FEW IN MY BLYTHPHOTO ACCOUNT THOUGH
============
If we depend on the opinions and praise of other people, we can never have inner peace. Criticism and flattery are two sides of the same coin. They are both the judgements of others. (Sri Chinmoy)
---
---
I was delighted to receive this award from Painter's Universe for February 2011: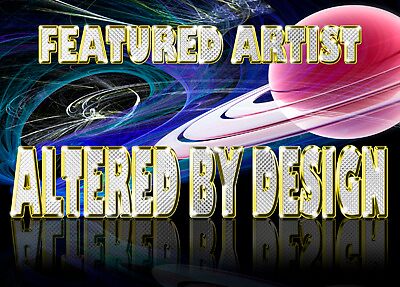 I received this next one for July 2012:

---
---
Thank you for visiting me; my name is Dave Edwards and I also
call myself BLYTHART and
BLYTHPHOTO.
I enjoy reading about Victorian artists and I myself like drawing and painting too.
I believe in what Redbubble stands for:
*"First and foremost the RedBubble community is about encouragement and support. We believe in the power of positive reinforcement.
RedBubble is also a place to be inspired, meet like-minded folks, exchange ideas, learn, make friends and more. But the foundation of the community is its supportive and encouraging nature."*
---
---
April 2010 Juried Invitational Exhibition
---
---
PLEASE VISIT MY BUNNIES BY CLICKING THIS THUMBNAIL IMAGE:

MY PHOTOS ARE ALL KEPT ON MY OTHER SITE: BLYTHPHOTO Please pay a visit – thanks
---
---
(I installed this flag counter on 25th April 2010 … it was a struggle for me, but here is a guy who will help you install one)

VISIT MY BLOG: http://blythart.blogspot.com/
VISIT MY BUBBLESITE – PLEASE
I live in Northumberland, England, with my wife and our grown-up son and daughter. Since leaving school aged seventeen, I have had no formal art education.
I really appreciate it when people read my writings and Journal entries and leave comments and I doubly appreciate it when people put my artwork into their Favourites list.
If anyone is curious to see which artists I admire on Redbubble, just click here to see which paintings I favour.
*I am influenced by everything I have ever seen or imagined, but I respect copyright and mainly work from my own photographs. When I do base a painting on someone else's photographs, I always seek their permission first.
I have no delusions of grandeur regarding my art. I enjoy what I do and it's lovely when someone else enjoys it too, but I still have a lot to learn, so if anyone has any constructive advice they think may be helpful, feel free to pass it on to me. If you are new to Redbubble, please don't hesitate to ask me for help and if I can't provide it, I will try to find someone else who can.*
Martin Derksema commented on one of my pictures by saying, "drawing is some sort of meditation for you" … he is correct!
"As far as I'm concerned a painting speaks for itself." (Pablo Picasso)
"when you love art, you can't stop making it – good, bad, or otherwise – you have to do it." (Walt Evans/Madvlad).
Life is 10% what happens to you, and 90% how you respond to it. (Anon).
A word of encouragement during a failure is worth more than an hour of praise after a success. (Anon).
"Every child is an artist.
The problem is how to remain an artist once we grow up."
(Pablo Picasso)
"Style should be like a coat you put on when you want to … but it should never become a strait jacket you can't escape from" (Dave Edwards – 20th January 2008)
"All artists are thieves. You eat what you steal, digest it and it becomes a part of you. You never just copy, of course" (Kate Bush – 1980).
"The past we stand on, and use it for a guide, and run from there" (Walt Evans – 8th August 2012)
VISIT MY BUBBLESITE – PLEASE
---
FLOWER-POWER BY DAVE EDWARDS

-—————————————————————————————————————-
LIKE MANY PEOPLE ON REDBUBBLE I LOVE CATS
MITCH AND MAO
We are two little pussycats,
Our names are Mitch and Mao,
We're really rather haughty;
In our presence you must bow.
Our humans truly love us,
They cater to our needs.
We humour them with mewings
And purr when we get feeds.
We sleep upon their duvets
And scratch upon their door
And one of us leaves lots of fluff
Upon their nice clean floor.
We sew not, neither do we spin,
We sleep and eat and poo
And once week, if in the mood,
We catch a mouse or two.
Dave Edwards – 2009
---
I LIKE BIRDS TOO AND HERE ARE SOME MY CATS HAVEN'T KILLED YET:
---
HOW ABOUT A FEW CASTLES ….
---
FOR ANYONE INTERESTED, ALL MY PEN AND INKS ARE LOCATED ON THE LAST PAGES OF MY PORTFOLIO
MY WORK IS COPYRIGHTED
If anyone wishes to save images of my work into a folder to view offline, they need only ask my permission and it will be granted.
If anyone wishes to base a painting on one of my photographs (from my Blythphoto Bubble), they can do that too. I only ask that they seek permission first and incorporate my name in the description box. For example, "this painting is based on a photo by Dave Edwards".
No-one however is allowed to:
1. Steal one of my images.
2. Replacemy name with theirs.
3. Sell prints of my work.
4. Exhibit my work under their name.
I think that is a fair representation of Copyright – do you agree?
Here's Karin Taylor's excellent tutorial: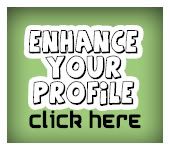 VISIT MY BUBBLESITE – PLEASE
http://www.redbubble.com/coloring-in-book
BLYTHART – RedBubble
Category: Web Page
MCN: WD9B3-35FA6-981B5
© copyright Mon Dec 29 22:22:16 UTC 2008 – All Rights Reserved
Details | Delete