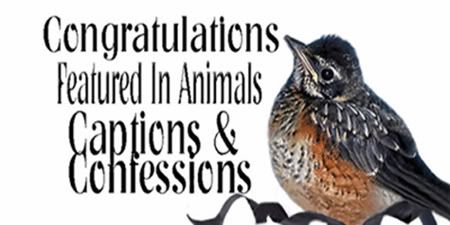 November 12, 2011


November 9, 2011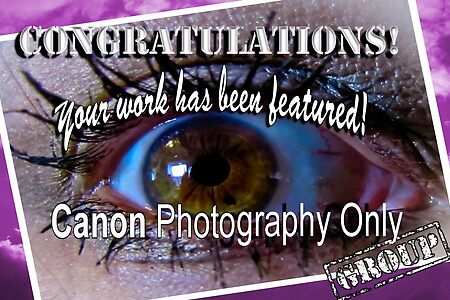 November 7, 2011

November 8, 2011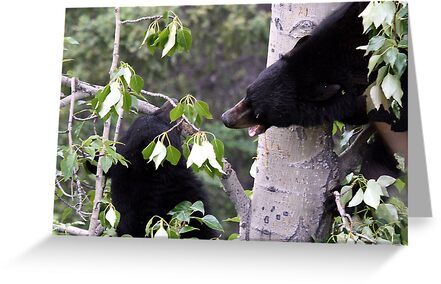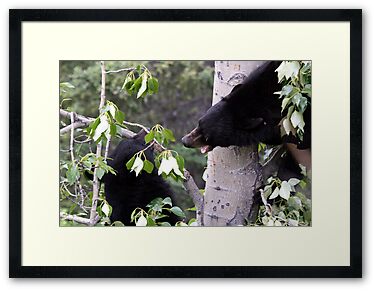 The interaction between these two American Black bears was amazing. The first bear up this Poplar tree DID NOT WANT his traveling companion to join him about 25 feet in the air. Although though the conversation was spirited there were no serious repercussions and eventually the pair walked away together in perfect company once again. There is a high probability that these two are siblings. As bears stay with their Mom's for about two years these two must be about that age at least.
Banff /Jasper Highway (Banff National Park), Alberta Canada
Canon Rebel XSI, Canon 100mm -400mm Lens
Black Bear Facts
Did you know that although they are called black bears, colors can range from black to cinnamon brown, silver-blue and, occasionally, even white? The white bears are called "Spirit" or "Kermode" bears.
Ten Fast Facts About Black Bears
1. eat mostly berries, nuts, grasses, carrion, and insect larvae
2. have color vision and a keen sense of smell
3. are good tree climbers and swimmers
4. very intelligent and curious
5. can run up to 35 miles per hour
6. weigh an average of 125 to 600 pounds
7. go without food for up to 7 months during hibernation in northern ranges
8. usually give birth to 2 to 3 cubs during the mother's sleep every other year
9. can live over 25 years in the wild (average age in the wild is 18)
10. are typically shy and easily frightened
Should you encounter a black bear
Stay calm – DO NOT RUN (running may elicit a chase response by the bear).Pick up children so they don't run or scream; restrain dog; avoid eye contact and talk in soothing voice.If the bear stands up, he is NOT going to attack but is curious and wants a better sniff or view.Back away slowly; if bear chomps jaw, lunges, or slaps ground or brush with paw, he feels threatened.Slowly retreat from area or make wide detour around bear; don't crowd or block bear's escape route.
Note: Bear attacks on humans are extremely rare. A person is 180 times more likely to be killed by a bee and 160,000 times more likely to die in a car accident. Most injuries from black bears occur when people try to feed, pet, or crowd them. Bears will nip or cuff bad-mannered humans, as they will bad-mannered bears. They are very strong and powerful animals; bears should always be treated with caution and respect.