June 13, 2011


June 14, 2011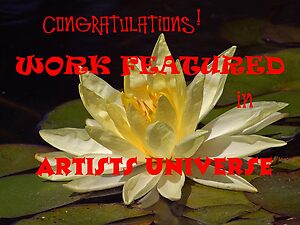 June 18, 2011
We have been watching this pair of tree swallows since they arrived when spring came. The happy couple paired off and then selected this abode to build their nest. The selection of nest materials has been astounding and their labors amazing. Finally when they deem the time right she will lay her eggs inside the cozy nest. She will sit on her eggs and watch the world out the door waiting for the hatching to come about. For now she pops in and out and watches us as we move about as if to say this is our HOME SWEET HOME do you like it?
I found out they Swallows are classified as songbirds as well but after listening to the last few weeks it is really not a surprise :>))
Taken on our acreage south of Sherwood Park, Alberta Canada
Rebel XSi, Lens Canon 55mm – 400mm
Tree Swallows By Jim Davis (taken from the Internet)
The Tree Swallow breeds from Alaska to Labrador, excluding the Arctic Islands, and in the northern half of the United States. It is found throughout Alberta.
They are a short distance migrant, wintering in the Gulf of Mexico, the Caribbean, and from Baja California to Central America. During this time they congregate in large numbers roosting by the thousands in marshes and in stands of trees. The Tree Swallow is similar to the Violet-green, but lacks the white patch over and behind the eye. The preferred habitat is mature woodland with nesting cavities, adjacent to water.
The diet is primarily flying insects, with lesser berries. This adaptation of using berries, allows it to migrate earlier and further north than any other American swallow.
The nest cavity is lined with grasses, pine needles, and a large variety of feathers, usually from waterfowl. In the urban setting they commonly use nest boxes. Approximately five days before the young fledge the parents become territorially aggressive, their safe zone expanding from about two metres to ten metres, and are known to dive-bomb helpless gardeners until about a week after the young fledge. The female may return to the same nest for up to five years where she lays 2-8 white eggs, incubating them for 13-16 days. The pair tend to the young which fledge in 16-24 days. One or rarely two broods are produced.