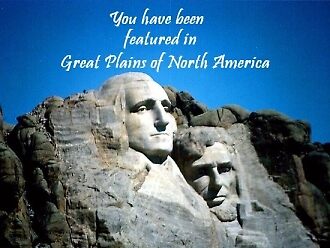 Featured in Great Plains of North America July 18, 2010
While driving Highway 16 West in Saskatchewan , Canada I sighted this abandoned settlers home in the distance. A closer view earned me this shot of a unique structure sitting on the open prairie quite alone. The wind was blowing and it wasn't hard to envision the hardships endured during pounding rain or a good old prairie blizzard. You would have to be a hardy and hard working pioneer to survive. Even the gray and black colors that it has bleached to seem bent on setting it out of sync with the surrounding prairie. Our prairies are dotted with abandoned structures like this each with their own story to tell.
Canon XSI Lens Sigma DC 55 – 200 mm
The following is an excerpt from a rendition of settler life taken from the internet. It is very accurate for the life lived back in early settler times.
*Picture a space no larger than your living room. Fill most of one end with a stone fireplace. Add two small windows and a door to the south. Lay rough boards across the beams to make a loft and put down split logs for the floor. Arrange a few pieces of furniture around the room-a table in the center, a chest, some straight chairs or stools, a trunk, a low rocking chair, and a pole bed in one corner. Shelves will hold the dishes.
Now, we can let our family move into their furnished home.
The "family" probably will be a large one. First, we see "Ma" and "Pa" and their three children. (It's their house, according to the land grant locked in the tin chest under the bed.) There are, also, Ma's sister and her husband and their two (a third on the way). Pa's brother and his wife and their two are going to stay while the men are building cabins for the other families. For good measure, we should include a grandparent or a maiden aunt. We won't count the itinerant preacher because he will move on in a week or two.
What time is it?
Nearly noon, according to the sun shining in at the door. (It opens to the south for good reason.) Everybody is hungry-but there is no fire as yet and no back-log for the fireplace although there are chips and other kindling, and of course the trees are not too far away. But Pa, or somebody, will have to walk four miles to the settlement and borrow some "seed fire" in the black kettle. He will walk because he can walk faster than the oxen could-and besides, the oxen need to rest.
Or perhaps the sun is not shining. It has been drizzling and raining off and on for nearly a week. Everything is wet, or at least damp, including clothing and boots and bedding and firewood.
The picture is beginning to emerge. It is too late to ask Ma or Pa what it was really like to live with a dozen others in one middle-sized room, but there still are elderly people who remember things their parents told*