514 views, 7 favourites, 21 June 2013
Featured in THE WORLD AS WE SEE IT OR AS WE MISSED IT! on 28.9.12
Enjoy the exciting and enthusiastic clarinet playing of Benny Goodman in George Gershwin's I Got Rhythmn", then scroll down for more information!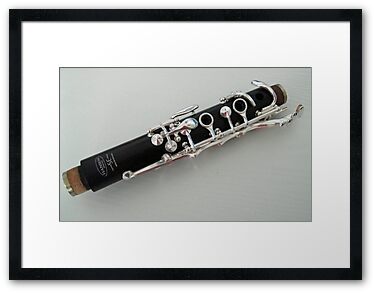 The keys from C to B flat on a clarinet made of reinforced grenadila – African blackwood mixed with plastic – by Alistair Hanson. This model produces a better sound than clarinets made of entirely of plastic, but is not subject to cracking like clarinets made entirely of wood. Suitable for advanced students.