200 views, 9 favourites, 4 December 2012A view of the inner workings of the Weber grand piano housed in the chapel of the Sunderland Stake House of The Church of Jesus Christ of Latter-day Saints in Queen Alexandra Road, Sunderland, Tyne and Wear, England.
Camera details: Canon PowerShot S3 IS, Auto mode. Flash fired.
Featured in THE WORLD AS WE SEE IT OR AS WE MISSED IT! on 31 July 2012 and in GLITTER, SPARKLE AND SHINE on 5 July 2012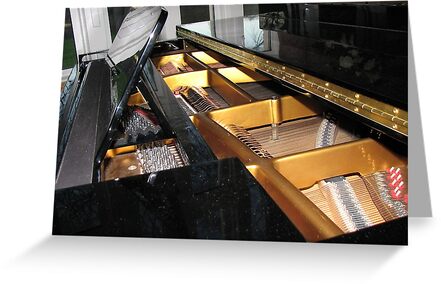 The piano is kept in perfect tune by regular servicing from a competent tuner and by covering it when not in use with a fleece line leather sleeve to protect it from fluctuations in temperature and humidity. Unfortunately I have not had the opportunity of playing it. This is partly my own fault, of course, as, when the opportunity does occur, I choose the even more beautiful organ every time.