570 views, 2 favourites, 16 April 2013
Sold 1 greeting card on 6 October 2012. My thanks to the purchaser (unknown) for chosing my work.
A close-up of the right hand keywork of my Hanson clarinet made of grenadilla African blackwood. Please scroll down for video link.
Featured in THE WORLD AS WE SEE IT OR AS WE MISSED IT! on 31 July 2012 and in ART IN MATH on 17 July 2013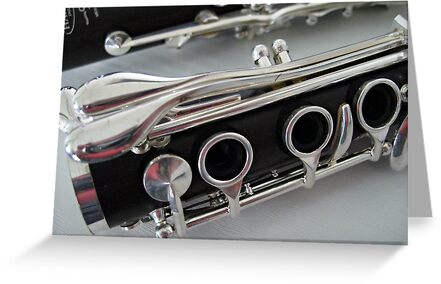 Recommended Listening:
Kenny Davern and Bob Wilber playing "Black and Blue". Unfortunately embedding was disabled, but here is the link:-
http://www.youtube.com/watch?v=z00oM7FRGWo&...