"…but too much is falling in mine!"
661 views, 2 favourites, 12 March 2013
Featured in COLOUR ME A RAINBOW on 8.3.11, in GEMS, in ARTISTS UNIVERSE on 8 November 2011 and in ENCHANTED FLOWERS on 13 April 2013
Enjoy this lovely video of Ella Fitzgerald and The Inkspots!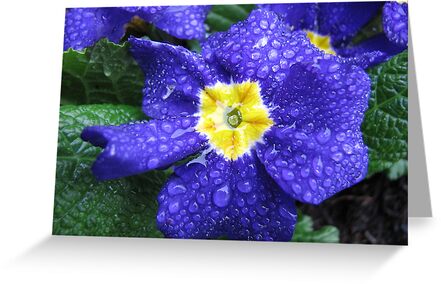 The picture is of a newly planted primrose growing in our garden in the North-East of England after a heavy shower of rain this spring. In our part of the world the proverbial "April showers" always seem to come in March!
Straight from the camera.