100 views, 9 favourites, 13 July 2013
Featured in THE WORLD AS WE SEE IT OR AS WE MISSED IT! on 22 June 2013 and in HIGH QUALITY IMAGES on 9 July 2013
These two beautiful roses would have to share the prize, if they were in a beauty contest for flowers! Growing in our garden in the North-East of England and captured with my Canon PowerShot SX40 HS camera in Macro mode.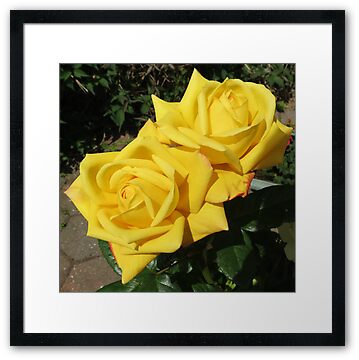 !http://ih3.redbubble.net/image.14206179.2140/mt...