These amazing mountains are part of the magnificent Flinders Ranges.
I was on a walk up to the top of the unusually shaped Wilpena Pound. When I stopped and turned around, this vista was laid out before my eyes.
Flinders Ranges is the largest mountain range in South Australia. Its most characteristic landmark is Wilpena Pound.
Flinders Ranges National Park, South Australia, Australia.
Mamiya ZM film camera.
Featured
The World As We See It – Sep 2011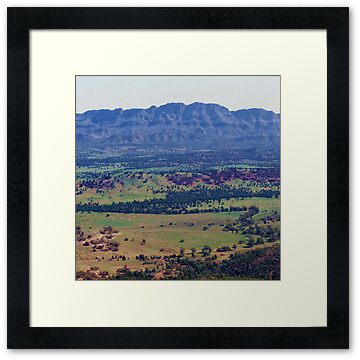 Another clickable view from this region: