This image shows a crystal clear mountain river with large red stones scattered along the bottom.
On the far bank grow feathery ferns, the leaves of which bend over towards the water below.
This image was captured at Greaves Creek on the Grand Canyon bushwalk in the heritage listed Blue Mountains National Park near Blackheath, NSW, Australia.
Canon 400D, as is.
Featured
The World As We See It – Aug 2011
Gems – Aug 2011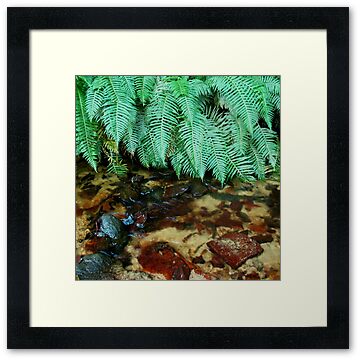 Other clickable views on this walk: