Here is beautiful Greaves Creek in the narrow rainforest gulley of Rodriguez Pass. Sunlight was streaming into the dark canyon and reflecting off the water's surface, creating an interesting effect.
This image was captured at Greaves Creek on the Grand Canyon bushwalk in the heritage listed Blue Mountains National Park near Blackheath, NSW, Australia.
Canon 400D, as is; Tv 1/15, Av 2.8.
Challenge Winner
Rural NSW – Sep 2011
Featured
The World As We See It – Aug 2011
In His Name – Aug 2011
Blue Mountains of NSW – Aug 2011
Hidden Talent – Aug 2011
Superbly Visual – Aug 2011
Sticks & Stones & Living Things – Aug 2011
The Scavenger Hunt – Sep 2011
Rural NSW – Oct 2011
Temporary Host Helpers – Dec 2011
This & That – Mar 2012
RB 'Explore' – Jan 2013
106 views at 13/8/11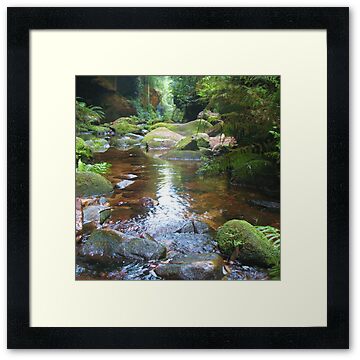 Another view along this walk