While travelling around the outback of Australia's Northern Territory, I came across these old wooden stockyard railings in someone's yard, left over from the pioneering days.
In the foreground are spring-flowering poached-egg daisies (Polycalymma stuartii).
What strikes me about this photo is the blueness of the sky. The Aussie sky shows many shades of blue at different times of the year.
Kathleen Springs, Northern Territory, Australia.
Mamiya ZM film camera, as is.
Sold
Greeting Card – Nov 2011
Challenge Winners
'Spring' – Oct 2010
'The Best of AC for 2010' – Dec 2010
'Backyard Fences' – Feb 2012
Featured
Northern Territory – Apr 2010
PostCard Style – May 2010
Image Writing – Jun 2010
Backyard Photography – Jun 2010
Australiana Challenges (Spring) – Oct 2010
Bubblers' Weekly Challenge (Hedges & Fences) – Nov 2010
Australiana Challenges (Best of 2010) – Dec 2010
Students & Beginners – Jan 2011
Students & Beginners – Jan 2011
Under, In, Above/Different Perspective – Feb 2011
Weekly Theme Challenges (Fences) – Jun 2011
The World As We See It – Aug 2011
This & That – Aug 2011
Featured For A Challenge – Oct 2011
Theme Thursday, Feature Friday – Dec 2011
Featured For A Challenge – Jan 2012
The World As We See It – Oct 2012
Destination Australia – Nov 2012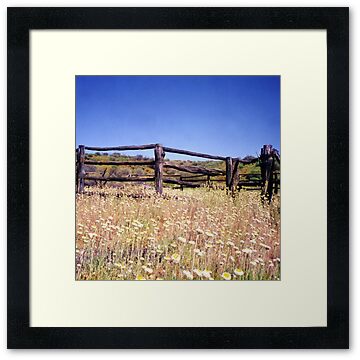 18 features at 21/11/12
105 views 16/4/10
502 views 28/8/10
1000 views 9/5/11
2200 views at 18/11/12
10 features at 3/2/11
20 favorites at 7/2/11
25 favorites at 28/2/11
30 faves at 18/11/12