Grandmothers' Garden – Hunter Valley Gardens
Featured in Sculpture
Featured in the Garden Tripod – Country Gardens Come Grow With Us Group Members Magazine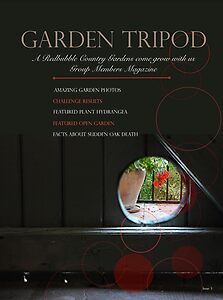 The Rose Garden has thirteen amazing bronze statues of Imelda Roche and her thirteen grandchildren. This garden is also named the "Grandmothers' Garden" and pays respect to the beautiful family bond between grandmothers and their grandchildren.
Hunter Valley Gardens is the lifelong dream of retired couple Bill and Imelda Roche who wanted to create a garden that would last for generations to come. It's a legacy that will certainly fulfil that aspiration. A talented crew of 40-50 gardeners worked for 4 years to construct the gardens – a true testament to nature's beauty. It's a magical experience for all who visit, with a combination of the calming sounds of water and birds, together with a multitude of fragrances and colour. The variety of plants, garden features, statues and topiary is unsurpassed anywhere in Australia.
Pokolbin, New South Wales, Australia.
Canon PowerShot A650 IS
Shutter Speed: 1/160sec
Aperture: F4.0
ISO: 80