Alice and The Mad Hatter's Tea Party
From "Alice's Adventures in Wonderland" by Lewis Caroll.
Click on Banner to view Come Grow With Us Open Gardens Forum


Featured in the Garden Tripod – Country Gardens Come Grow With Us Group Members Magazine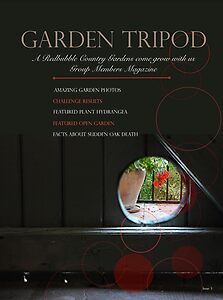 One of my first and favourite childhood story books was Alice in Wonderland, which I still have.
"Take some more tea" the March Hare said to Alice, earnestly."
"I've had nothing yet," Alice replied in an offended tone:
"so I can't take more."
"You mean you can't less," said the Hatter:
"It's very easy to take more than nothing."
Storybook Garden, Hunter Valley Gardens, New South Wales, Australia.
Canon PowerShot A650 IS
Shutter Speed: 1/640sec
Aperture: F4.0
ISO: 80