FOUR (4) Features: It's in the Detail, From the Earth – Jewels, Gems, Shells, Rocks & Fossils, Natural Surface Textures and Featured Photography
The green form of Rhyolite is also known as Australian Rainforest Jasper.
This is a stone that has a soft gradual energy… and will contribute to more cheerful, pleasant people entering your life.
It has a vibration of happiness and joy for life… that will flow outwards… throughout your life.
It gives you a deeper connection with nature and with plants, trees and animals… and with Mother Gaia herself.
This stone also carries a strong vibration for change.
If you are person who is passionate about the earth and who feels that it is time to step forward to help heal the earth, then the energy of this stone will be of benefit to you.
Found in the Pilbara Region of Western Australia.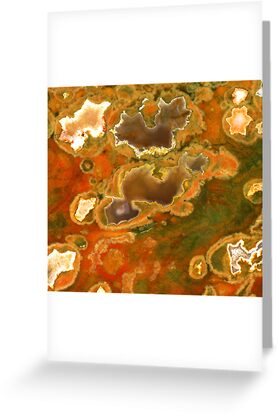 Canon PowerShot A650IS
Shutter Speed: 1/60sec
Aperture: F4.8
ISO: 200