FEATURED IN INSIDE SOLO

684 views on 6/04/10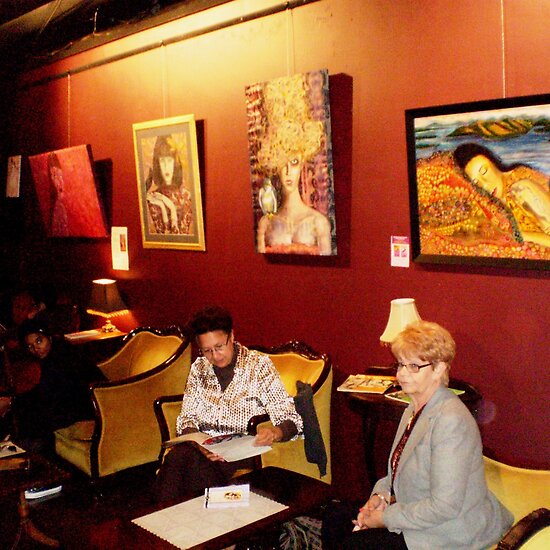 Well, this was a lot of fun. I ripped off the canvas on this frame and replaced with a material from an antique shop I found for $10. Then I rabbit skin glued the fabric to seal and tighten up the canvas. Painting on it was a little difficult tbut I painted straight on with Gesso.
After that I put a little opaque into her skin tone and then glazed , glazed , glazed with oil paints. I really loving the effect of the backgroun coming though her skin. The hat on her hair is from a hair magazine. Its actually hair that is shaped into a hat.
415 VIEWS on 21/09/09
UPDATE: I have added a bird to her shoulder…I thought she needed a purpose and now she has something to love her. She is the Lady Hawk and now she is totally Cool.
MY NEXT WORK – COMING SOON – IN PROGRESS

BillyLee, Belinda Nye, Billy, Nye