FEATURED IN THE MELBOURNE VICTORIA GROUP
21292views
82 peopleFavorited
120 × 86cm
SOLD to Christine, Redbubble member for $500 16/1/10* BUYERS BOOTH
BUYERS JOURNAL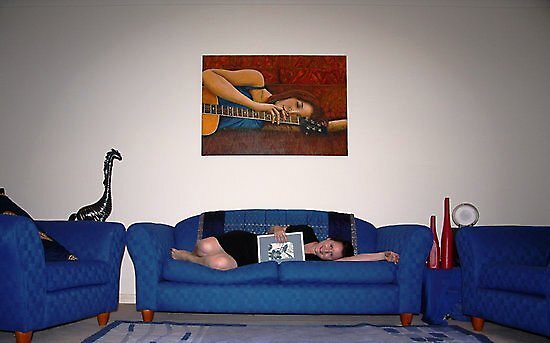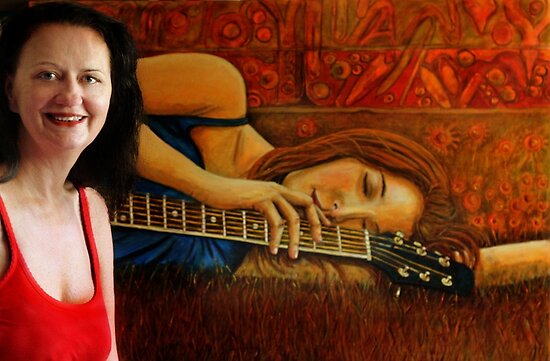 This is in colloboration with kimangeline
Her photograph is called "now I lay me down to sleep ":http://www.redbubble.com/people/kimangeline/art...
This is an oil painting On a very large canvas. Its been so much fun painting this. I want to add some touches of colour. I was so inspired by this girl and her guitar. I hope you like it. I'm rather wrapped in the results so far!
BillyLee, Belinda Nye, Billy