This WAS the original painting in oils called "Dreaming of Life". However, I wasnt happy. It did not speak to me. It was dark and I felt nothing when I looked at it. So I have painted over the entire painting. Trying to bring to it what I felt. I hope you like this painting better. Its taken 2 weeks to get it to this from the other one which I will post beside it so you can see the difference.
1075 VIEWS on 23/3/10
MY MUM WITH THE CALENDER i SENT HER.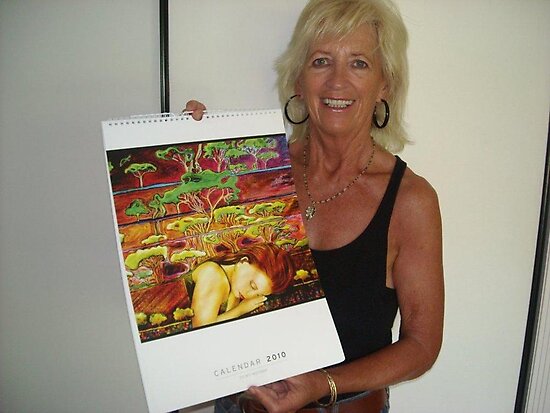 BEFORE I REPAINTED IT.

AFTER I PAINTED IT AGAIN

Belinda Nye, BillyLee, Billy,