Prints, Framed Prints and Posters.edit work view
This is my "Supreme" Aquatint Etching! Well, it is a copper plate etching, which has been aquatinted over and over and over again, until at last, its love finally! This is my daughter, she is sleeping and dreaming…her soul is at peace as she falls into a deep sleep.
My Art Page on Facebook
Please "Like" if you find the time.
SOLD AND COMMENDED AT 2010 Mornington Rotary Art show which featured over 950 works of art.
5 sales144 comments77 favoritings11018 views*
This is my third copper plate aquatint etching for the year….they are all 30 × 30 plates on A2 cream University paper. This one is my favorite though. I have printed up 10 of this edition, and can't wait to print up some more. I am absolutely wrapped in this one. I hope you like it to, if you have any questions about etching or aqautinting please ask me, I would sleep in the print room and breath in the ink and ferric acid every day if I could! But we all have to go home and shower some times!
*BIG THANK YOU to my printmaking teacher at Chisholm Frankston…Heather Nye *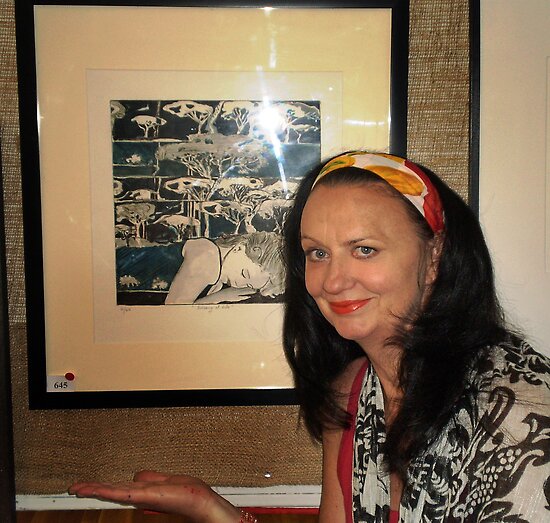 FOLLOW THIS LINK TO SEE HOW ETCHING IS DONE AND SEE OTHER ETCHES BY MYSELF AND OTHER FABULOUSE REDBUBBLE MEMBERS
CANVAS PRINT

Please see my new work Forest Dreams I just added to port folio
BillyLee, Belinda Nye, Billy