5244 Views
82 faves
20 Features
December 2013
I decided to go mutant with this one. So I asked the amazing Kimberly Palmer if I could use some of her awesome kitty pix to borrow some of their body parts for this strange biological experiment.
In fact, no kitties were harmed in the making of this, but it's a collage of several of Kimmie's fuzzyface shots as a single one didn't do the trick. I used one of my own shots…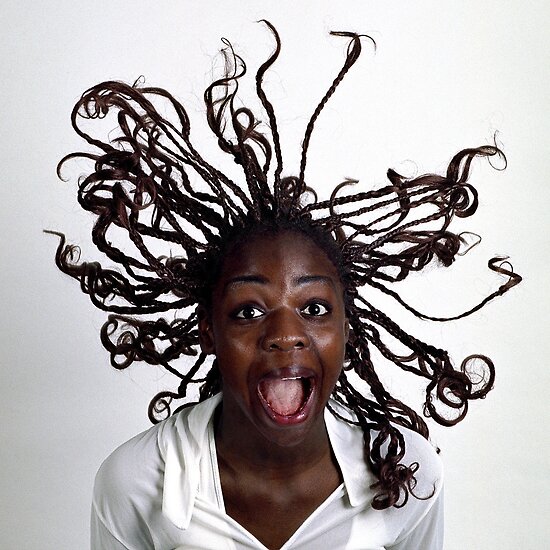 for the base image… in which I asked the model to flip her head up and triggered the flash at the moment her hair reached mid-flight!
I used the lasso tool to select portions of the various cat photos, and paste them over areas of the original face that corresponded structurally. I used the luminosity blending mode so the basic color and topography of the original face showed through, but I still had the textured fur of the cat segments in tact.
Features like the mouth and the eyes were done with normal blend mode as these had to be unaffected by the original face. Iknew it would be next to impossible to try and import the whiskers, so I drew them with thin white brush strokes, having cloned out areas where bits of the original whiskers were still present.
After lots of final tweaks using adjustment layers for adding shadows and increased light and contrast where necessary, I made several shots of the brass bell in different positions as well as the bowed ribbon, using the same studio flash as for the original portrait… this to make sure the quality and direction of the lighting was compatible. In Photoshop, I `tied' the bells to the hair with the ribbon, adjusting the angles and scales to suit their positions in the composition. I placed lots of importance in the placement of the bells as this was a major compositional feature within the frame.
All editing done in Photoshop CS2
Special thanks to Kimmie for the pics and all the smiles over many months…
And no, I don't really hate cats. They just hate me!
Featured in:
Digital Art Compilations
Paws n Claws
Original Entities
Fantasy Fine Art Composites
High Quality Images
Art Universe
Artists Universe
Outside the Box
Digital Art at its Best
The Virtual Museum
Creative, Talented and Unknown
The Group
Cat`s Pajamas
Favorite Fantasy Creations
Layered Up
Altered By Imagination (Featured Artist Spotlight ♥)
Zingers
Abstract – Surreal Art – Identity Crisis :-)
Mystical Magical Creations
The Power Of Square
Btw, this is the cover shot for my KATZ Calendar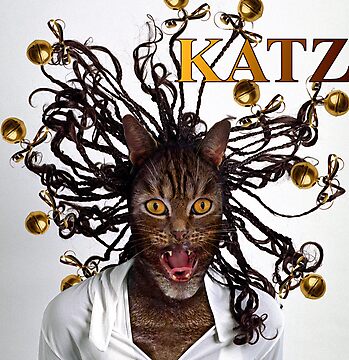 Thanx for lookin…
BOO !!!