This is OJ, the same guy that's got the rat in his mouth in the other pic, and the same guy that's in the candy bowl in the other other pic.
This was also shot on film and scanned, which was a pain cause the negative was totally scratched (how ever did it get in that state??) and I spend way longer than I wanted to cloning out lines and spots. The only thing I changed from the original shot was adding the butterfy, which was a piece of jewelry from a project I did for a Brussels Jeweler. It's made entirely of sapphires, topaz and rubys, set in gold… I changed the colors which is why the topaz is blue and the rubys look like emeralds. I'm getting carried away here…
And here is Little OJ by Karine who is just so incredibly awesome the way she paints and draws… her recent work has melted my heart…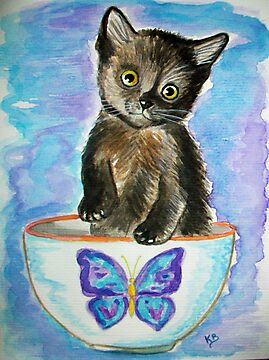 Thanks for lookin' !