5782 views, 115 faves, 19 features, 5 sales – September, 2012
PLEASE see illustrated step-by-step below :-)
FEATURED IN:
Paws 'n' Claws
Before and After
All Blends
Cat's Pajamas
High Quality Images
Artist's Universe
Creation
Feelin' Good
The Virtual Museum
Art Universe
The Group
Show Us Your Pets
For the Love of Cats
Creative, Talented and Unknown
Doggie & Kitty Paradise
Amateur Photographer`s Association
Props 2 Props
Alter Ego
A Home for Black Pets
One of my favorites. Our kitten, OJ, was shot on the earth filled flower pot. The rat was killed by another cat who dragged it into our house, and I decided to take it's picture before giving it a proper burial. Used the same Elinchrom studio flash as with the kitten shot, hanging the rat by it's tail from a tripod. The flowers were crushed and shot separately, and all 3 elements were put together in Photoshop. The idea for the picture came to me when, as I was looking at the original photo of the kitten on the pot, the rat was dragged in… I waited till everyone else went to bed before doing the rat shoot session. Direction of lighting and shadow effects were important to make the collage look realistic.
Only editing aside from merging the selected elements in layers was the shadowing. This was done by selection and feathering of the shadow shapes and dropping the levels and contrast in separate layers.
All shots taken on Fuji Reala color negative film with a Canon EOS 100 SLR and 100mm fixed focal lens. Individual shots scanned to Photoshop with Canon FS-2710 negative scanner
Here's the evolution in pictorial:-)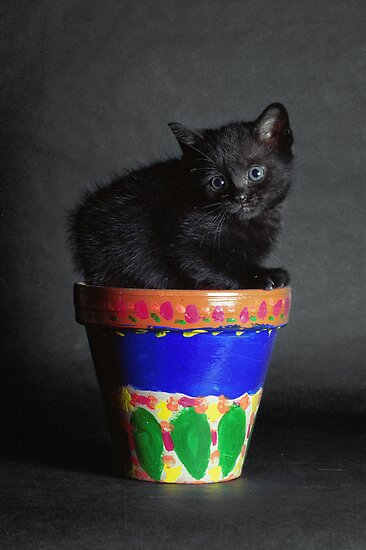 It was easy shooting OJ on the pot… just had to wait till the little guy got tired and he'd do anything I wanted!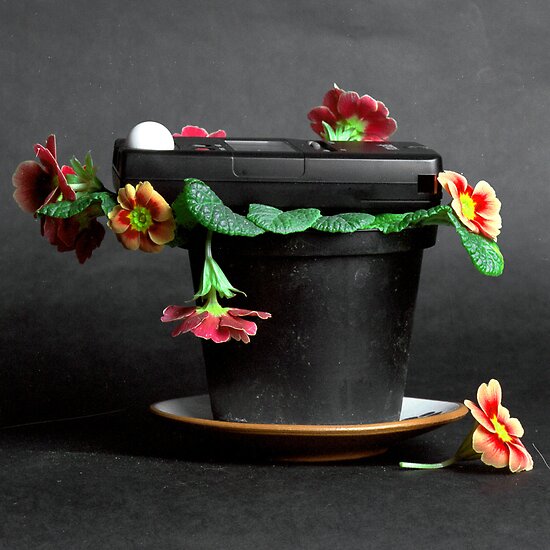 I used my flash meter to crush down the flowers to simulate OJ sitting on them. Plus a bit of petal pulling…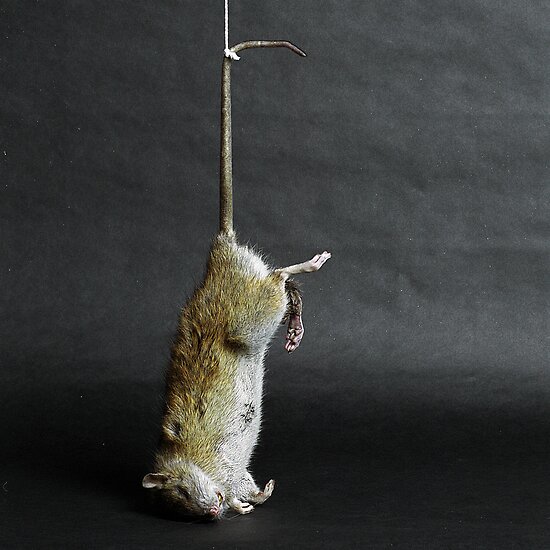 Finally… the rat. Poor guy. Felt a bit weird stringing him up, but I've done weirder things for the sake of art. Well actually, not much weirder…
Cheers for looking:-))