Summer vacation was late this year. And with good reason… there as no WAY we were gonna miss my new grandson's baptism on the 22nd of September in Montreal.
And of course I took an obscene amount of pics, lots of which turned out random. So I thought OK, the few that were decent I'd post here so you guys could see how cute the little guy was on his big day :-)
But as I started to look through the shots I realized how difficult it was gonna be to pick out only a few…
So what I decided to do was post one which I thought said the most about the event and flood my description with a bunch of others that I couldn't resist sharing. If you don't make it to the end, no biggie. You clicked on Luigi's Big Day and that's enough to make mine.
All taken with Canon EOS 5D MkI with EF100 mm lens and no flash.
Main pic: Mel, Art and Luigi relaxing and lookin' amazing at the post event reception.
Below: Art & Luigi chillin' out a few days before. Still had the original sin… not that you`d know it :-)
Some of you will have seen this on Facebook… def a chip off the ol' block !
Taken by my wife Bev. Kinda jealous about that as it happens…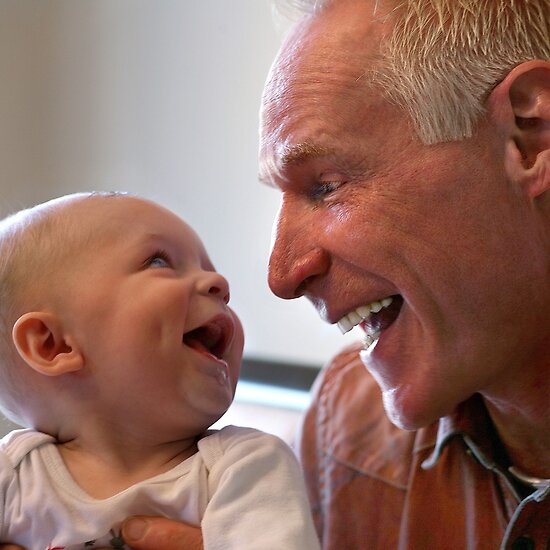 Luigi got his amazing eyes from his mom… but it was Grandma Bev who planted the blue gene…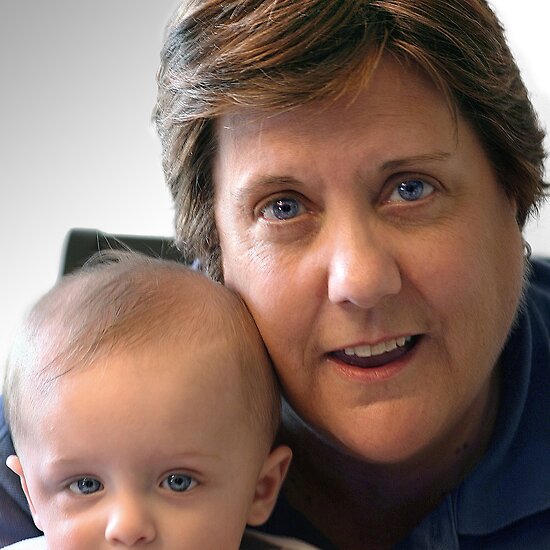 Melanie is always severely critical of pictures of herself. Nuthin's eva quite right. But I actually don't give a hoot cause the only thing that loves her more than my lens is her dad :-)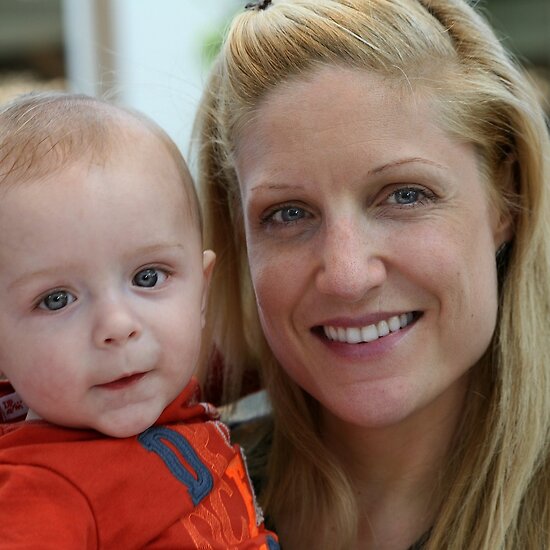 Just thought I'd throw this one in… he looks petrified. Think I would be too !
Another one by Bev !!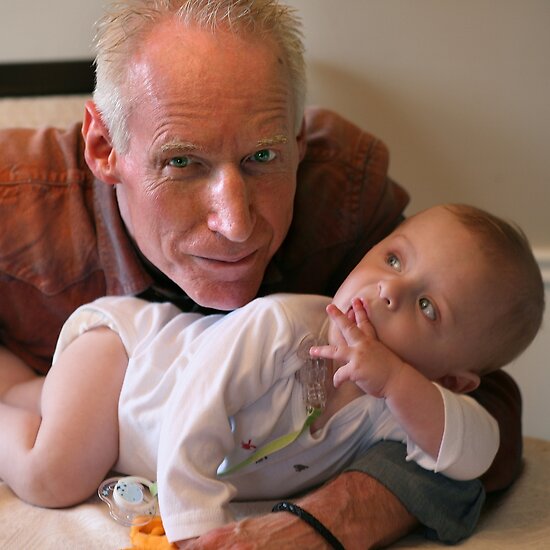 OK, so the kid knows he's a star… morning of the big day and the only one not stressin' out :-)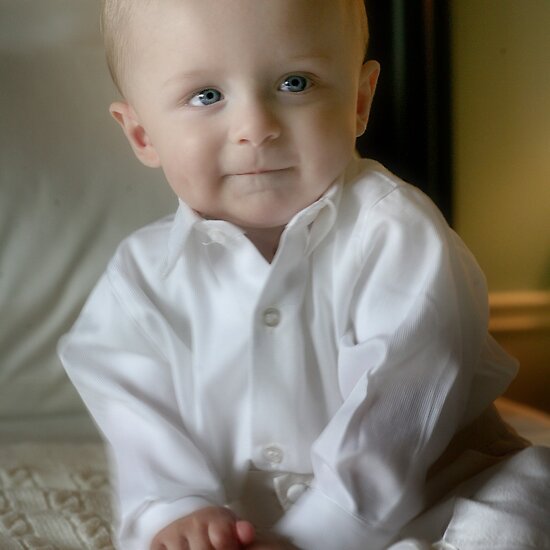 Here's a couple from the photo shoot of the dressing. I tried to stay out of the way of the hired photographer… they don't actually NEED to look at the camera, right ?? Silk outfit courtesy of the godparents uncle Gianni and aunt Roberta. Fashion accessories 18 carat !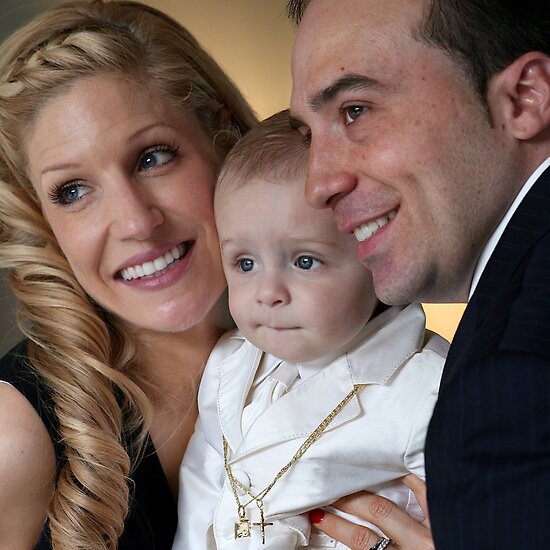 .
.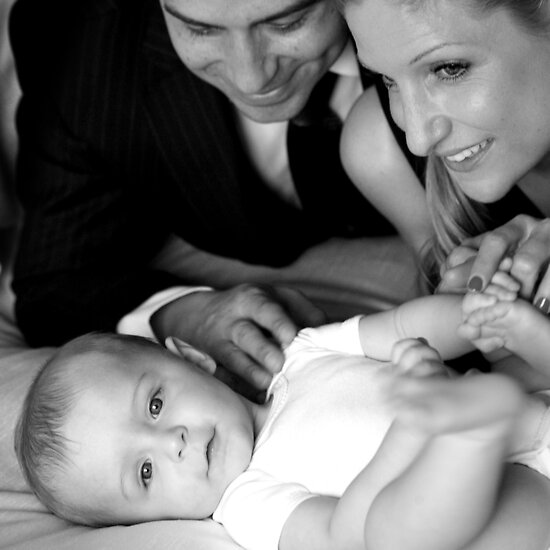 .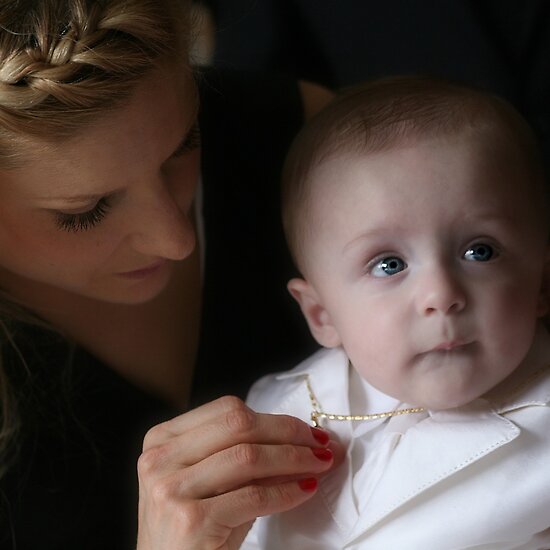 .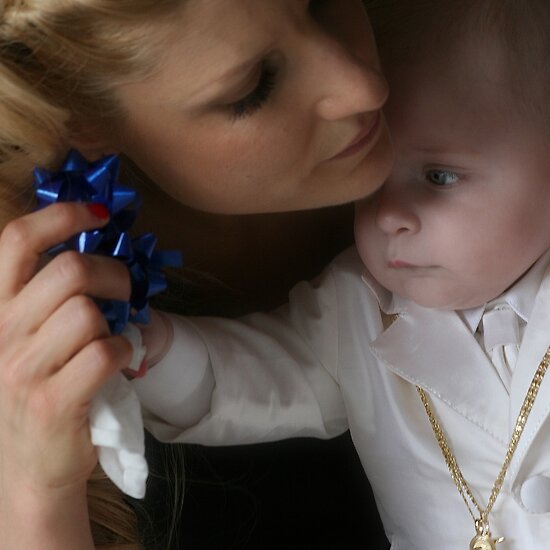 My 100 mm lens allowed me to get a closeup take on the ceremony. Godmother Roberta assisting. Been practicing in the bathtub for nearly 6 months. Piece of cake :-)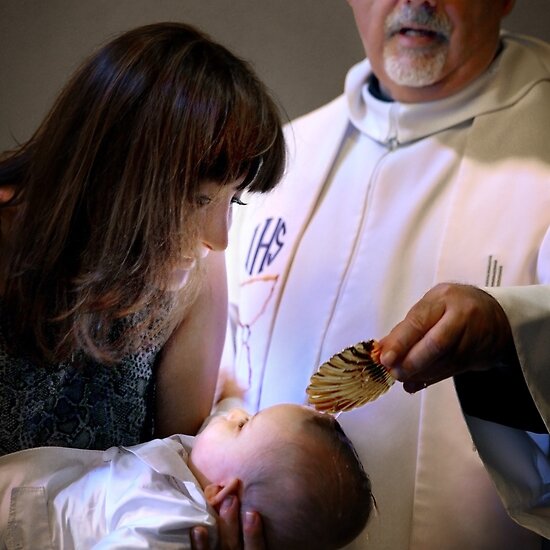 And speaking of pieces of cake… this one so didn't fail to amaze. Best turquoise flavored icing I eva tasted !!
Bless you all for lookin' :-))
UPDATE 1 DECEMBER…
Here's one of the little guy and his granddad looking more 'normal' than usual… didn't last for long…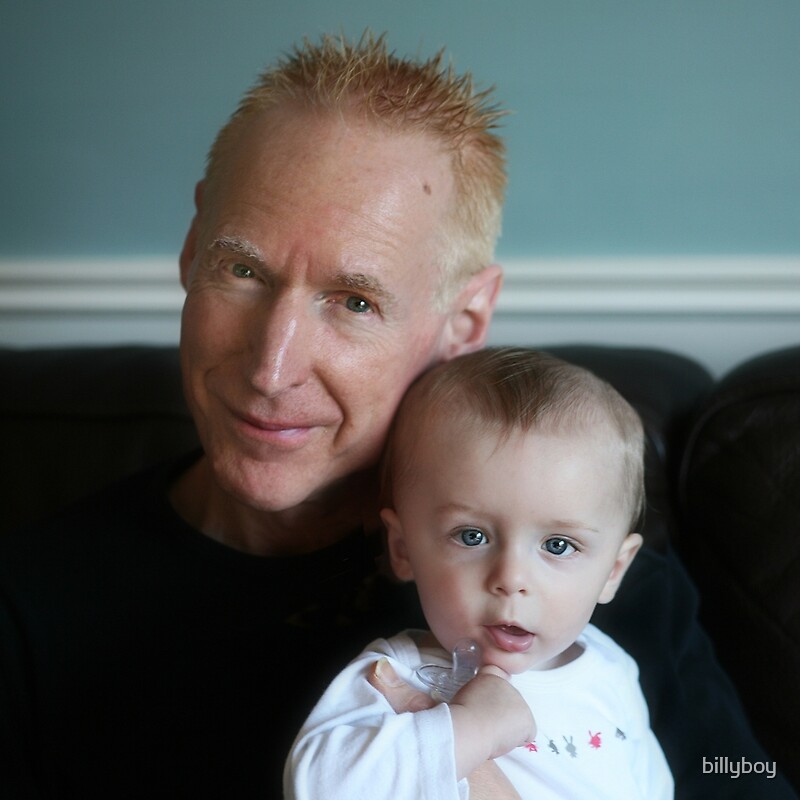 … and a similar one of gramma. She didn't stay 'normal' for very long neither :-)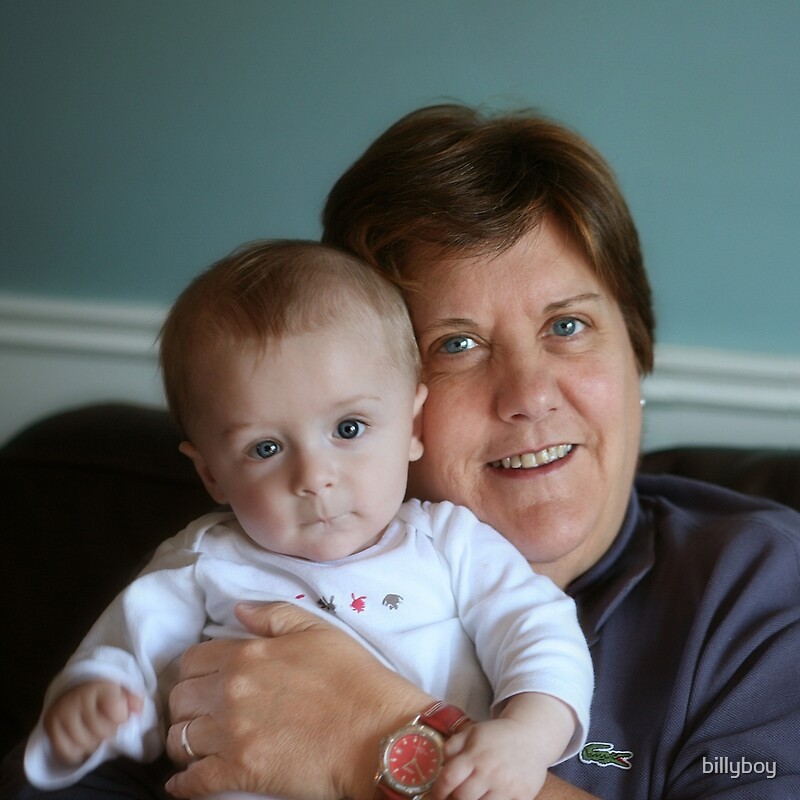 Finally, a shot of Luigi at work at his work station. Gonna be so cool when he gets his first Mac !!!