It's amazing what you can find on a toilet wall these days, and I'm not talking smut or graffiti here either!
I was visiting a steam railway site at Tanfield Lee Co. Durham last month when I felt the urge and needed to go. I had all my camera kit with me; case, tripod, lenses, filters, and of course camera; so it all had to go with me into the gentleman's convenience. Fortunately for me there were very few visitors, and this sign caught my eye so I snapped it.
An interesting fact is that this manufacturer is probably responsible for the widespread use of the word "crap" for anything that should be discarded.
Now don't be too cross with me for bring up all things toilet in this subject and in due course mentioning the word "crap" a few times because it's taken me 20 years to call it "crap"! :o)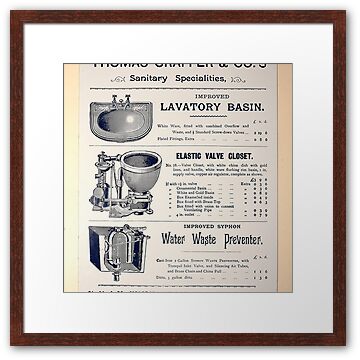 Canon 450D
Canon 18-55mm lens @ 29mm
1/125th Second F/22 ISO 100
plus fill in flash