Yes! I did take your photo. This young surfer was treading carefully among the rocks at the Cowrie Hole near Newcastle Baths recently. There were three of us all with Nikon cameras and he kept glancing up at us as if to say 'well are you going to take my photo?' – well I did … and this is the result. The Cowrie Hole is a very popular spot for surfers and you can always bet that there will be someone out testing the waves in this area.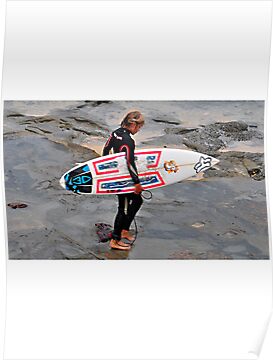 Like the other boys who recently put their name to my boogie board images, if this particular surfer would like to contact me I will gladly give you a copy of this image.
Thank you to Oliver Hamilton to owning up to be the surfer in this image … a copy of the image is on its way to you.
Taken with the Nikon D90, Tamron 18-270 lens, hand held.