WELCOME and please have a look at my GALLERY
QUICK LINK TO MY BUBBLESITE HERE







♥♥ YOU CAN ALSO CHECK OUT MY WORK ON THE *MT WILSON AREA HERE
+CUSTOM MADE CALENDARS & POST CARDS A SPECIALITY+
IS THERE SOMETHING OR SOMEWHERE YOU WOULD LIKE A PHOTOGRAPH OF … DROP ME A BUBBLE MAIL ME OR EMAIL ME ON bevwoodman46@gmail.com AND MAYBE I CAN HELP OUT WITH CAPTURING THAT SPECIAL IMAGE FOR YOU
Check out my website at www.woodmanphotography.net
and my Facebook page at https://www.facebook.com/woodmanphotographyreco...
You can also find me on ZAZZLE
I love photography and the freedom it allows me to express what I see through the lens – amazing things that I can share with others. I'm lucky in that my husband Phil and I enjoy the same interests. I started my modern photography adventure using a DSLR Nikon D80 & D90 camera and Phil had a Nikon D70S & a D80 however these kits have now been handed over to our sons to help further their photography interests. I now use the full framed Nikon D700 fitted with the Nikon 105 mm prime macro lens & full framed Nikon D800 fitted with the Nikon 28-300 mm lens while Phil can also boast about his new full framed Nikon D800. This now allows a more professional approach to capturing and reproducing quality images. Between the two of us we could open a museum for old abandoned cameras but until recently our photos were confined to family events, genealogy and travel shots. Through Red Bubble I have now discovered an advanced form of art through photography and I'm having the time of my life. I am grateful to the Red Bubble community for the support offered me since my first post. As you can see Photography is a family affair with my three sons also on Red Bubble as well as my brother-in-law and a sister-in-law. My other interests are writing, mainly poetry and short stories and I have posted some of my works. Genealogy has been a huge passion for many years and I am a proud fifth generation Australian with a strong convict ancestry. My late father had a strong love of the Australian bush and this has rubbed off on me, spending almost all of my childhood roaming the bush, creeks and rivers in search of gold, plants and photographs. I work full time in geriatric medicine, love to garden, travel extensively and love music (oh and read when I get the chance – mainly early Australian history).
© COPYRIGHT NOTICE
The images published here do not belong to the public domain. All images are copyright © Beverley Woodman.
Copying, altering, or redistributing any of these images without permission is strictly prohibited. Using this image for any purpose and in any way, without prior permission, may lead to legal action.
FEATURED ARTIST IN DESTINATION AUSTRALIA GROUP
FEATURED ARTIST IN PARANORMAL THE NORM GROUP
FEATURED ARTIST IN JPG CAST OFFS

Judge's Choice & Honours Award at the 16s Photographic EDI Competition February 2010 (Judge: Des Crawley)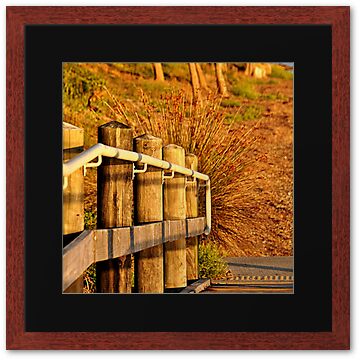 IMAGES FEATURED IN A GROUP