Watercolour on 140 lb. Arches cold press paper.
Again my thoughts turn to spring with this painting of tree blossoms. It is the result of a challenge posted on flickr by our own Lorus Maver (Bill). I have again used the negative painting technique for most of the leaves and blossoms. Our groundhog predicted an early spring for us this year, so I am just getting ready for its arrival.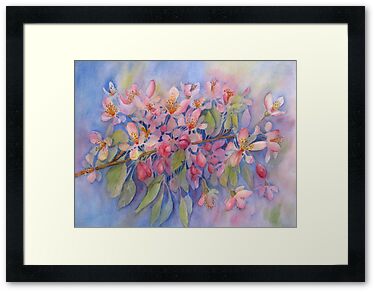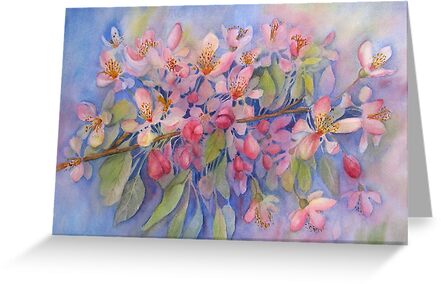 http://ih3.redbubble.net/image.16918525.3309/tp...!