Never, Ever, and Nowhere on this Earth should mothers live in fear their children are not raised in a Peaceful World.
We CAN make this world a better place!
I painted this piece for the Peace Project, and it meant to be another "Message to the World"; my vision and expression of "Peace".
also…
Recently published in the 2011 Peace Project Book
Original:
Acrylic Painting on Watercolor Paper, 8×8in; Available for Sale! Mounted and Matted and beautifully custom framed – wide frame, 16×16in opening!!!
.
My deepest THANKS go to Annika, this wonderfully talented artist, who found my work so inpiring to create the followig GORGEOUS painting; translation in SoJie 14 Workshop

Safe Among Friends
by Annika Hiltunen
A fantastic digital translation of my painting was done by the outstandingly talented Elizabeth Bravo, also in SoJie 14 Workshop.
I would like to THANK her with all my heart for this HONOR.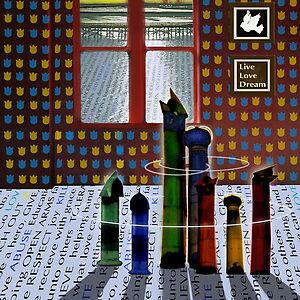 What you teach your children……echoes
by Elizabeth Bravo
This painting was NOMINATED for participation in the "Solo Exhibition" Group's "SoJie 14, Solo's 14th Juried Invitational Exhibition" Show, in October 2011
Please click here to Join me at SoJie 14, Solo's 14th Juried Invitational Exhibition
.
Here is the Award my painting received on the 2nd of November, 2011:

Ming Myaskovsky Fine Art Award
Excellence in Emotive Creation
SoJie 14, October 2011
.
Original painting is for SALE! Please contact "Xanadu Gallery" – Scottsdale/ AZ/ USA – Tel: 866.483.1306
Click here, please: www.xanadugallery.com/Art/ArtistGallery.asp?Art...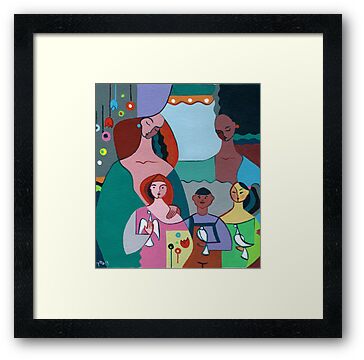 ---
---