Here it is a lot of peace and serenity in this painting. Traquillity….just the fisherman and the fishes. The shade offered by the tree makes it more pleasant….
- warm, hot summer day…cool water, where the fishes hide…:)
I think that a lot of people who loves fishing, recognize themself in this painting…:)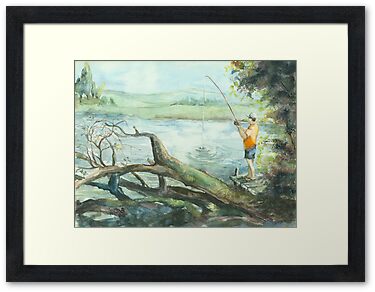 Original;
Watercolor on w/c paper, 9/12in. Available.
---