This piece is part of my African Dancers series(ALSO EXHIBITED HERE IN MY GALLERY), inspired by the magical Tradition of the African Dances.
Original:
Acrylic on Stretched Canvas, 18/24in. Available for sale.
Original painting is for SALE! Please contact "Xanadu Gallery" – Scottsdale/ AZ/ USA – Tel: 866.483.1306
Click here, please: www.xanadugallery.com/Art/ArtistGallery.asp?Art...
.
To purchase this painting you may also contact The Art Gallerist website.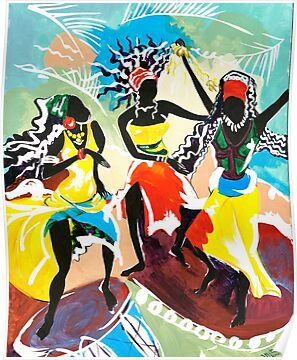 I invite you to visit my pretty Zazzle Store here, to see some nice products with this image…:)
697 views as of Jan. 13. 2011.
- 3 sales on RB!
---
Link to the Challenge with this painting:
---