Please…hear the music…enjoy the ballet…
If it seems to you that you are sitting among the spectators, watch the ballet and hear the music, it means that Betty achieved her goal.
Original:
Acrylic on Canvas Panel, 12/24in. Available for sale.
Original painting is for SALE! Please contact "Xanadu Gallery" – Scottsdale/ AZ/ USA – Tel: 866.483.1306
Click here, please: www.xanadugallery.com/Art/ArtistGallery.asp?Art...
.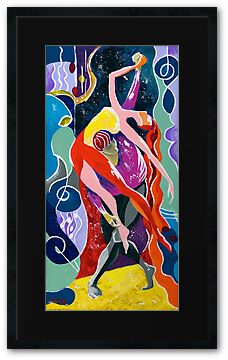 - 1 SALE on RB!
-—-
Link to the Challenge i WON with this painting:
Original Style And Response Group's _ You want your work to be the avatar?_ Challenge , on Febr. 09, 2010
---
34 times Favorited as of July 26, 2011.
Inspired by the beautiful ballet "Onegin"…:)
To see and listen to my sourse of inspiration, please click here:
---