Honestly, I don't think there is much to say…I just hope that I captured the moment and the frustration of this young Lady.
Abandonment is always difficult to accept. How one chooses to deal with this determines the ultimate effects it has on their life.
---
This painting was NOMINATED for participation in the "Solo Exhibition" Group's "Juried Invitational" Show, in March 2011
March 2011 Juried Invitational Exhibition
---
The Original painting was sold to an Art Collector from VA.
Original:
Acrylic on Stretched Canvas (painted mostly with Palette Knife), 16/20in
---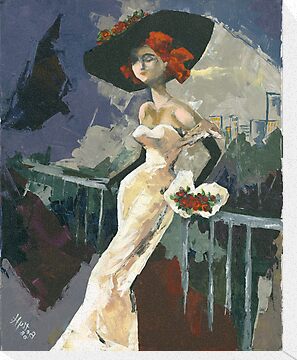 124 Favoritings and 1984 views so far…..May 03. 2011
---
Impressionism Café Group Avatar Challenge / Nov. 23, 2009
Hats From The Past / Dec. 05, 2010
---
- 4 sales on RB!
---