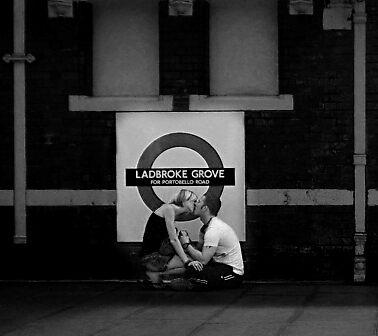 It's love.
With regard to the black and white selective darkening : you might call this rather heavy-handed editing, but if you saw some of the weird and jarring coloured clothing the various people were wearing, you'd understand why. That it was taken at noon with the most glaring overhead sunlight pretty much explains the rest.
That's the technical aspect, anyway. This human 'love' condition I hear so much about I have much less of an explanation for.
But there it is, apparently.