I finally got around to uploading the finished piece. Completed- May 2008.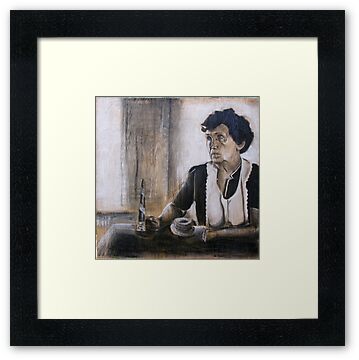 Charcoal on wood is my favorite medium to work with. I chose oak because it is usually known for its' strength and beautiful grain and I felt this would best up play the portrait of my Great-Grandmother. At the end of her life she was battling cancer. -By the time I was done with this piece I felt like I had the privilege of actually getting to meet her because I knew every shape and line on her face.
This piece took me well over 40 hours. I don't know how long it actually took me because I lost all sense of time whenever I was working on it. 4 × 4 feet.
This was done during my senior year of high school and as a surprise gift to my grandma at my graduation.