~ Please click image to enlarge ~
Mom has some beautiful roses blooming this week. I had to get out and capture them in the soft morning light.
Location: Pinellas Park, Florida
Nikon D7000, Nikkor 18-110 mm at 85 mm
1/125 sec, F5.6, ISO 500
© Ben Waggoner, All Rights Reserved.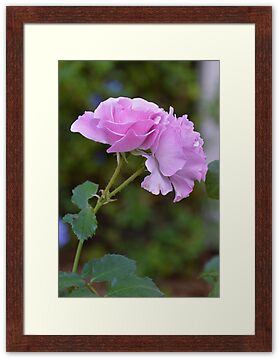 If you like Lavender twins, portrait, you may also enjoy Lavender twins, landscape…