~ Please click image to enlarge ~
Oscar is my best friend and constant companion. Although most of the year we hang around our fenced yard, he loves occasions when he can go off-leash in the woods while I take pictures. Here, I called to get his attention before I snapped and he looked up with an expression that said to me, "Yeah, what? Did you find something interesting?" Then he resumed sniffing around in the weeds for whatever it was that had caught his interest.
Location: Clermont, Florida
Nikon D40x, Nikkor 55-200 mm at 122 mm
1/125 sec, F5, ISO 250
© Ben Waggoner, All Rights Reserved.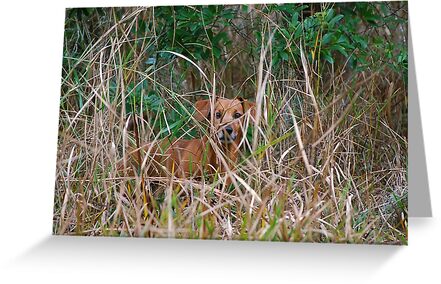 If you like Yeah, what?, you may also enjoy Oscar on patrol or Oscar surveys piney woods…