BEST VIEWED LARGE !
Hoi Rover scene, water, rocks and green mosses and the jungle overhead.
One of my favourite photographs ! Thank you for viewing.
Location: On the Kokoda Track, Papua New Guinea September 2012
Canon EOS 500D, f11, 1/2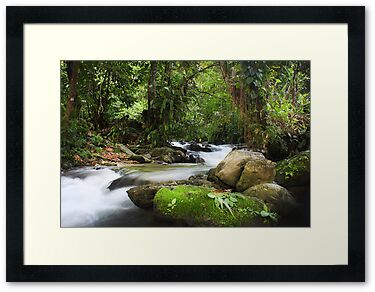 ©Ben Clark 2012 NOTE: Copying and displaying or redistribution of this image in whole or in part, in any form or by any means, without permission from the artist, Ben Clark, is strictly prohibited. Removal of embedded watermarks on any image is strictly prohibited. To request permission to use any material on this page, to link to any image, and for further inquiries, please contact Ben Clark.