Australia, Wagga Wagga, NSW, Lake Albert sunset.
149 views 7/11/10
Many thanks for being Featured in: Quality Unlimited, Too Bright, #1 Artists of Redbubble
As the Sun Goes Down framed print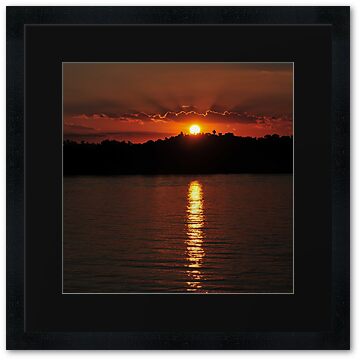 greeting card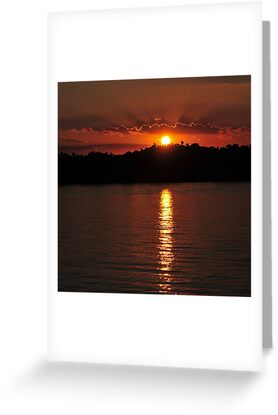 After 6 years of severe drought, the Lake had all but dried out, but a huge downpour a few weeks ago (170mls in just over 24 hours, plus more over the weekend) filled it up again. (April, 2010). So, again, we can get some sunset shots with water in them! Nikon D300, 70-300. 1/400, F10, ISO 200. At first I thought it was a streak on the lens, the white streak is actually a plane going across.
Please visit me at Bazcelt Gallery
Or: To see my photography by genre/theme, click on the following labels:
Calendars
Featured
Coast
Sunset
Aircraft
Buildings
New Zealand
Lakes, Rivers & Waterways
Rural
Landscapes
Fascinating, but don't fit
Animals & Plants
Black and White, or little colour