Panasonic FZ 100 hand held, shot in 1:1 format
519 views as at 14 July 2013
493 views as at 23 June 2013
More images of FLOWERS
Please preview available products by choosing from the menu bar below the image.
FEATURED
The World As We See It , or as we missed it … October 2012
"Real" Life Photography … November 2012
Zygocactus : Schlumbergera truncata is also known as Christmas Cactus, and Crab's
Claw Cactus. Photographed on black at Denhams Beach, New South Wales, Australia.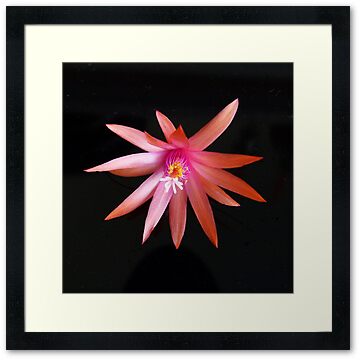 It is a member of the Cactaceae family and has flattened, spineless, pendulous branches with
prominent notches at the margins. The flowers are asymmetrical in shape and appear at the stem
tips. Flower colours range from pink, lavenders and reds through to oranges, yellows and whites.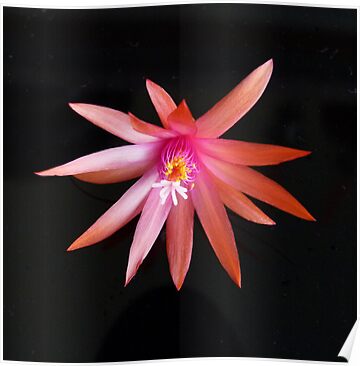 Poster
The lovely Zygocactus prefers a warmer climate, but in cooler areas it makes an excellent indoor plant.
It flowers beautifully outside my front door in mid Spring.