Panasonic FZ 100, intelligent auto setting, hand held, no flash, cropped to square.
543 views as at 10 July 2013
348 views as at 31 January 2013
More images from AUSTRALIA
Please preview available products by choosing from the menu bar below the image.
FEATURED
The World As We See It , or as we missed it … June 2012
Artists Universe … July 2012
100-199 Views … July 2012
Hobart Tasmania … October 2012
Australian Women Photographers … July 2014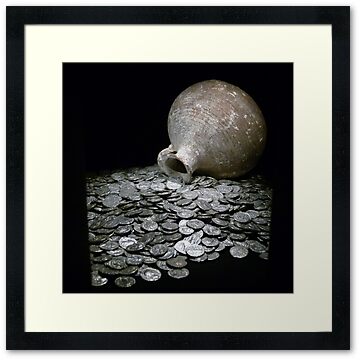 This Hoard Pot with 1290 Roman denarii from around 100 to 300 CE was photographed through a small
opening, at the wonderful Museum of Old and New Art, MONA located near Hobart, Tasmania, Australia.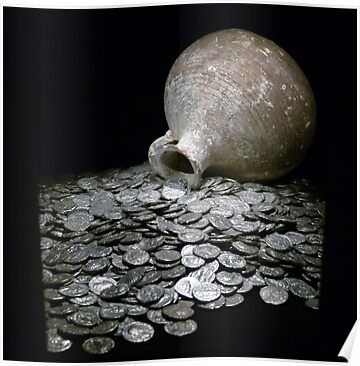 Poster
Hoards of coins were the usual way to store wealth in the days before banks. Those found by archaeologists
were presumably hidden away or buried in times of trouble but then never collected by their owner. The
denarius first appeared as the standard silver coin around 211 BCE and in Republican Roman times was
almost pure silver. Denarii remained popular well into 3rd century CE but by then their silver content was
consistently below 50%.
Information from MONA website.