Panasonic FZ 100 hand held, cropped to square format.
767 views 19 June 2014
490 views 17 November 2013
More images from AUSTRALIA and ANIMALS
Please preview available products by choosing from the menu bar below the image.
FEATURED
The World As We See It , or as we missed it … June 2012
Your Country's Best … June 2012
The Albino Wallaby was photographed at Zoodoo in southern Tasmania, Australia.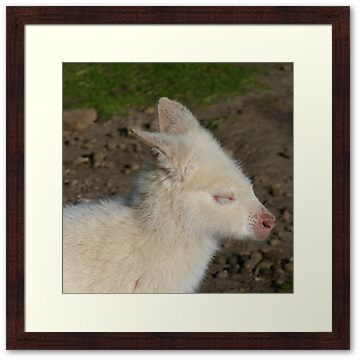 Albinism results from the inheritance of recessive gene alleles and is known to affect all vertebrates,
including humans. Albino Wallabies have red eyes because the color of the retinal blood vessels is
apparent since there is no pigment to obscure it. Photosensitivity and susceptibility to skin cancers
are some of the issues they face as a result of their genetic make-up.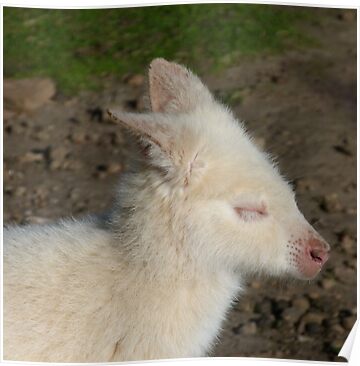 Poster
Potential problems for other albino animals may be caused by lack of their protective camouflage,
which renders them unable to conceal themselves from their predators or prey. The survival rate of
many other species with albinism in the wild is usually quite low.