Panasonic FZ 100 hand held, shot in 16:9 format
Please view LARGER for more detail.
1012 views 14 April 2014
542 views 8 July 2013
490 views 25 June 2013
More images from EUROPE and COASTAL IMAGES
Please preview available products by choosing from the menu bar below the image.
FEATURED
The World As We See It , or as we missed it … June 2012
In His Name … June 2012
Your Country's Best … December 2013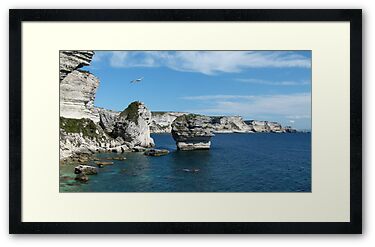 Striking white limestone cliffs of the French Island of Corsica, photographed from below The Citadel, Haute Ville, Bonifacio, after climbing up Medieval stairways, walking along well trodden paths, through alleys and down worn steps to the base of the cliffs on the opposite side of the peninsula to where we started out.

Poster