Panasonic FZ 100 hand held
516 views as at 22 February 2013
323 views as at 31 May 2012
More images from AUSTRALIA & COASTAL IMAGES
FEATURED
Islands, Islands, Islands … January 2012
The World As We See It , or as we missed it … September 2012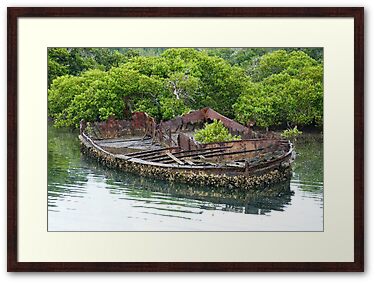 Bushes grow not only around, but IN this wreck.
Believed to have been a barge associated with the quarry on the Moruya River. Stone from this quarry was used in the pylons
of Sydney Harbour Bridge. The vessel lies in Malabar Creek, off the Moruya River (near George Bass Drive Bridge) on the western bank of Malabar Creek, on the south coast of New South Wales, Australia. I do not know how long the wreck has been in this location, information on the net is sparse, the wreck is undated.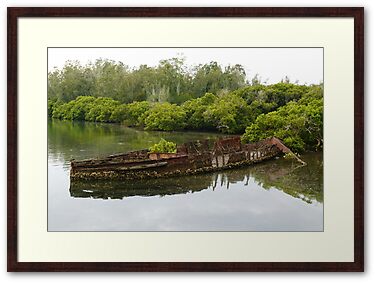 Side view of the wreck.