Nikon Coolpix P80 hand held
1350 views 11 April 2014
525 views 22 October 2012
410 views 25 June 2012
More images of FLOWERS
Please preview available products by choosing from the menu bar below the image.
FEATURED
Artists Universe … December 2011
Photographed at the Australian National Botanic Gardens, Canberra, Australia.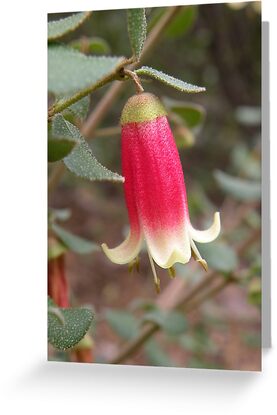 Correa 'Canberra Bells' is an attractive small shrub 1 metre high by 1 metre across and is both drought and frost tolerant.
It flowers throughout autumn and features two-tone, red and cream bell-like blooms. It was developed as a controlled cross between Correa 'Federation Belle' & Correa 'Mannii' and is attractive to nectar feeding birds.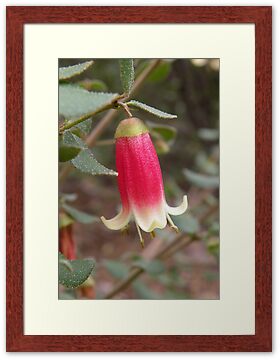 This plant has been selected to celebrate the Centenary of Canberra in 2013. Environment Protection Minister (at that time) Peter Garrett planted the first Correa 'Canberra Bells' at the Australian National Botanic Gardens on April 22, 2010. The plant was made available for purchase by the public in 2012.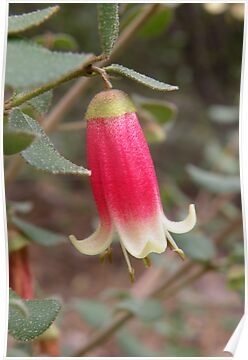 Poster